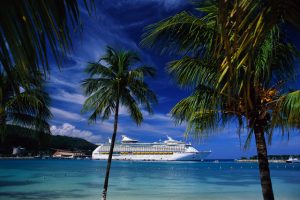 We've finalized the airfare for our Winter cruise! With package rates starting at less than $1,200, what better way to beat the Wisconsin Winter blues than an amazing Caribbean cruise? Travel the beautiful blue waters with Chip and friends during a fun-filled 7-day cruise which includes port stops in the Bahamas, St. Thomas, San Juan and Grand Turk!
Partnering with Accent on Cruises, we're certain that we have rock bottom rates for our cruise! Reserve your cabin, and upgrade, by calling (262) 549-0036 and speak with Judy.
Cruise Details…
Departure: January 12, 2013 from Milwaukee, WI
Cruise Launch: January 13, 2013 from Fort Lauderdale, FL
Return: January 20, 2013 in Milwaukee, WI
Cost: Read the Letter
As we get closer to departure, we'll be working with Accent on Cruises to make this a memorable trip with no snags during travel.
To learn more about the cruise, please read more here.