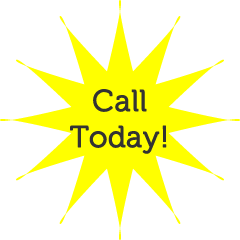 Hello Fellow Cruisers,
Well, after doing a ton of research, I think we finally have a destination for a cruise going out in January, 2016. Here is what we have decided on: We will be departing Milwaukee on Friday, January 8, 2016 for our flight to Ft. Lauderdale via Southwest Airlines. It is a direct flight, departing at 6:10am and arriving in Florida at 10:30am. We will transport to the Ramada where we have spent our first night on these adventures before. The following morning, we will be transported to the pier in Ft. Lauderdale where we will board our ship, Carnival Conquest, our home away from home for the next 8 nights. Over those 8 nights we will be visiting St. Maarten, St. Kitts, San Juan and Grand Turk while spending 3 days at sea. Upon arrival back in Florida, we will be transported to the Ft. Lauderdale airport for our flight back to Milwaukee, leaving at 12:45 pm, stopping off in Atlanta for a short 40 minutes and then on to Milwaukee where we will arrive at 4:40 pm.
There are four choices for you to select from for this cruise. You can go either Inside, Ocean view, Balcony or Suite. The price right now for the balcony is $1600 per person. That price includes the cruise, airfare, transportation to and from in Florida and the hotel room. The price is based upon double occupancy. I also have a price for the Ocean view. That would be $1350.
These prices go up almost daily so you want to decide quickly. Then once you do, you need to contact the person we are working with. Her name is Lois. You can reach her at 262-363-9630. Once again, her name is Lois and she is waiting to hear from you. We were able to reserve enough seats before the category sold out. Inside and suites will be determined by Lois if she can get them. The prices above do not include travel insurance. I highly recommend you take it when you discuss it with Lois. She will be able to fill you in on all of the aspects of the plan.
Balcony Room (Double Occupancy) $1,600/person
Ocean view (Double Occupancy) $1,350
Departure Date: Thursday, January 8, 2016
Contact: Lois (262) 363-9630
Call Today! Prices go up daily
Space is Limited! Limited spots remain! Claim your spot today!