COVID-19 Update:
In an effort to safe guard our trip-goers, we are suspending all trips through May. Please check back regularly for updates, as well as our
Facebook page
for more details. Please email if you have questions. Stay well and remember, we will get through this!
---
Chip's Chats
It looks like we are finally working our way out of winter.  I have to admit, it was a rather nice one this year.  Hopefully we don't have any snow in May.  There were a lot of nice memories from the past trips.  The cruise was great.  80's and calm seas with a lot of friend time with each other.  The Islands were great.  We had some nice winners during the last quarter, although not as many as I would have liked to see.
You will probably notice, I am ramping down the number of trips we take this year.  There are a number of reasons for it.  First and foremost, the price increases taking place with the casinos and bus company.  Because I work with a very small profit margin, it means I have to raise the prices in order to make the trips go.  With some of the big things going on in the state this year, it will be hard to get a bus for some of the weeks.  I also want to spend a bit more time with family, visiting our granddaughter and finally spending more than the one day soaking a line.   We'll see how it all plays out because I say this every year.
If you are planning a group trip, please let me know as soon as possible so I can reserve the dates and be sure to put it in the flyer.  It is difficult to get rooms at hotels as we go further into the year.  For the trips we already have scheduled, please call as soon as possible because a lot of them fill up rather quickly.  I don't want to see you miss the trip you wanted to go on.
Gotta run for now.  See you on the bus.
Chip
---
Congratulations on beginning an adventure! An adventure where your tour guide treats you like a friend. Chip's Tours, LLC is a tour-company that specializes in casino bus trips throughout the continental United States. Explore our destination offerings, our experience-driven service, and get an idea where we're going in the near future.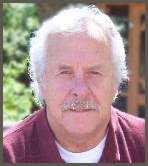 Chip Gallagher, owner and operator of Chip's Tours, LLC, publishes a newsletter quarterly. Throughout the newsletter, you will discover the trips being planned for the immediate future, along with hints for upcoming excursions to watch for! Trips vary in length, understanding that everyone has family and business commitments. Trips range in length from a one-day outing to multi-day adventures.
If you're looking to have fun, meet new friends, and just get away for a day (or more), consider Chip's Tours, LLC and sign up for one of our many outings. We know you'll be back for more!
Don't miss your next chance to have as much fun as this group! Check out our upcoming trips now.