COVID-19 Update:
In an effort to safe guard our trip-goers, we are suspending all trips. Please check back regularly for updates, as well as our
Facebook page
for more details. Please email if you have questions. Stay well and remember, we will get through this!
---
A Note from Chip (July 25th 2020)
Hi All:
Just a quick note letting you know that Chip's Tours is NOT going out of business. Contrary to a Facebook Post by someone with no knowledge of the company, we are still in business. I am waiting, however, for the time to be right before we attempt to go on trips again. In order for that to happen, I need to be sure all of my guests will be safe while on the bus, at the casinos and in the hotel rooms. That being said, I don't want to be the cause of any of you to be in a position to contract the covid-19 virus.
I look forward to being back on the bus with you again, laughing and just having fun picking on each other. The time will come but I'm sure with a new normal. What the "new normal" will be is anyone's guess right now. Believe me when I say I miss going out with all of you but I want to provide all of you with a safe and happy experience. So please be patient with me. We will be travelling again soon.
Chip
---
Congratulations on beginning an adventure! An adventure where your tour guide treats you like a friend. Chip's Tours, LLC is a tour-company that specializes in casino bus trips throughout the continental United States. Explore our destination offerings, our experience-driven service, and get an idea where we're going in the near future.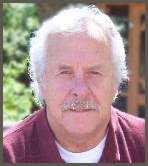 Chip Gallagher, owner and operator of Chip's Tours, LLC, publishes a newsletter quarterly. Throughout the newsletter, you will discover the trips being planned for the immediate future, along with hints for upcoming excursions to watch for! Trips vary in length, understanding that everyone has family and business commitments. Trips range in length from a one-day outing to multi-day adventures.
If you're looking to have fun, meet new friends, and just get away for a day (or more), consider Chip's Tours, LLC and sign up for one of our many outings. We know you'll be back for more!
Don't miss your next chance to have as much fun as this group! Check out our upcoming trips now.